Description
More Details about our boxer dog teddy
Boxer dogs are working dogs by blood, and they were one of the very first dogs to be employed by the police! This is attributed to their fiercely loyal and protective traits. They're fun, energetic and love standing on hind legs to "box" with their paws during play! 
These dogs will soak up all the love that you can give, and they relish in cuddles and play! They're active dogs at heart and are always excited to see their owners!
This boxer dog teddy is the perfect gift for children (or those who are children at heart!). Little ones just love to befriend and play with this glossy and loyal friend. He really is the most handsome boxer dog we could find! Let your child name their new friend and take him out on walks and adventures. It's just like having a real dog in the home!
Our perfect pet also makes a great gift for boxer dog owners. Not only is he more than gorgeous enough to put on display, but he also comes with a personalised medal that can display any message you like! 
This is one of the most popular dogs in our teddy bear collection, and for good reason too! He comes in a large, beautifully presented gift box that can be personalised with a ribbon colour of your choice! He truly is a premium boxer dog gift. 
Boxer dog teddy: fun facts
1). Due to their shorter muzzles, these furry creatures are known to have quite the snore! But don't worry, we promise that this boxer dog teddy bear won't keep you awake at night!
2). The average lifespan of a boxer dog is ten years! We promise that our furry boxer teddy can keep you company for much longer!
3). Boxer dogs are lovers at heart! Despite their name and hunting background, boxer dogs are some of the most loving dogs around. They're kind, patient and are often happiest playing gently with children.
Our Message Medals are made of thick card and come in three colours - pink, grey and blue. Once you have written your message, we print it on the back of the message medal and attach it to your chosen cuddly.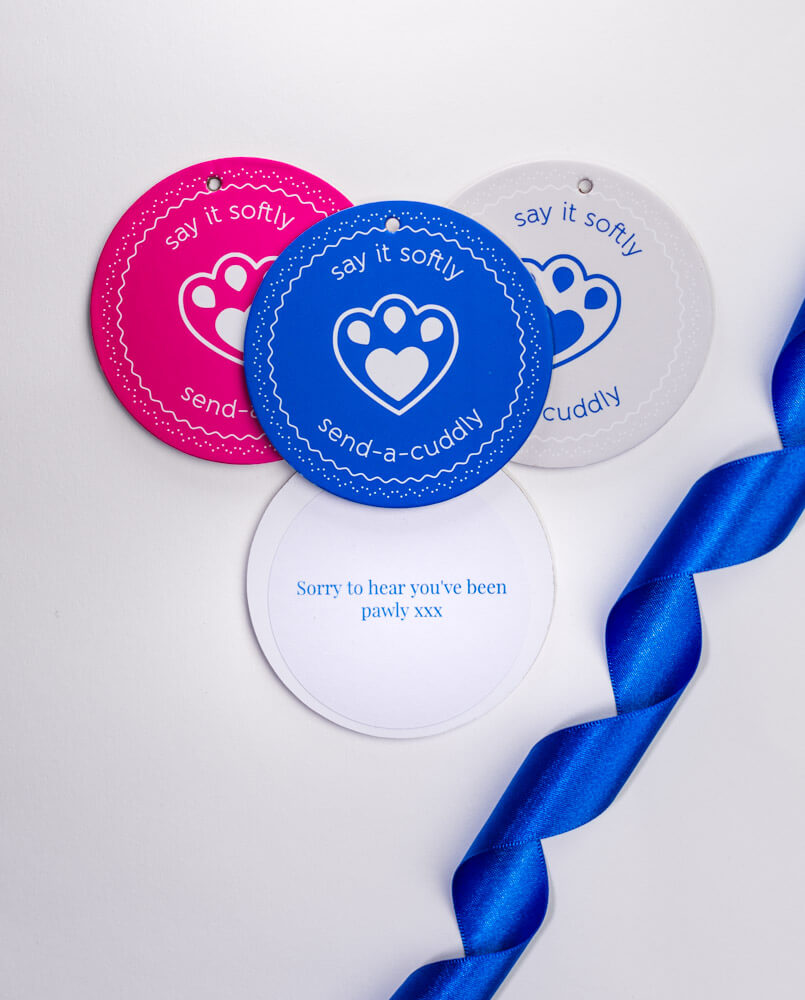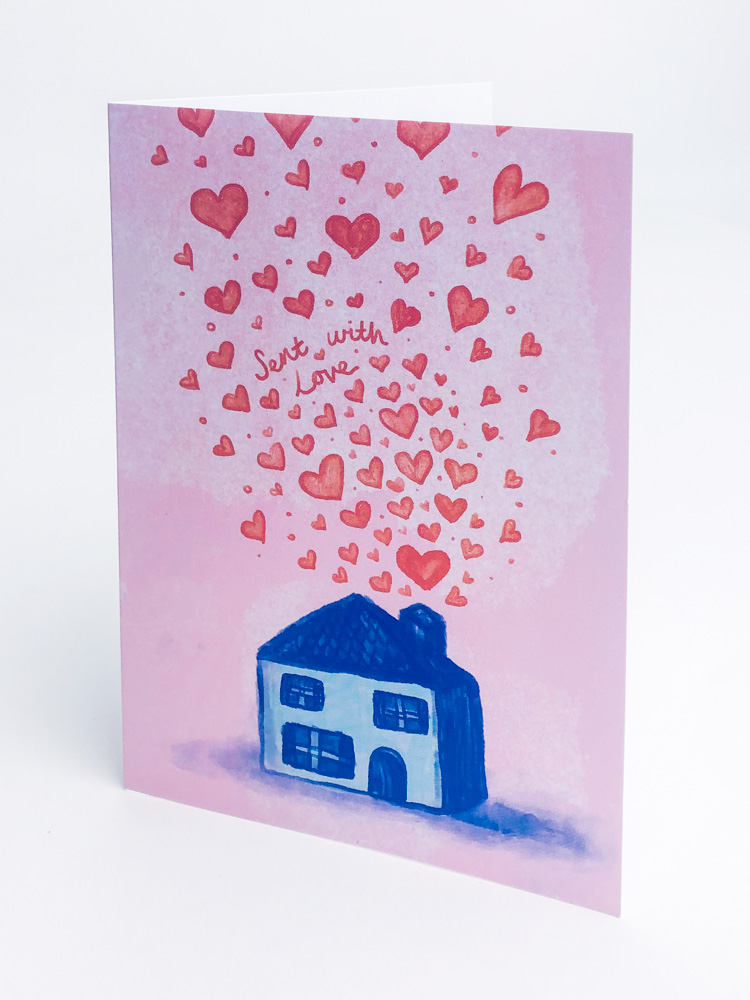 "Sent with Love" greetings card
Make your gift extra special by adding chocolate!
For Someone Special - Milk Chocolate Bar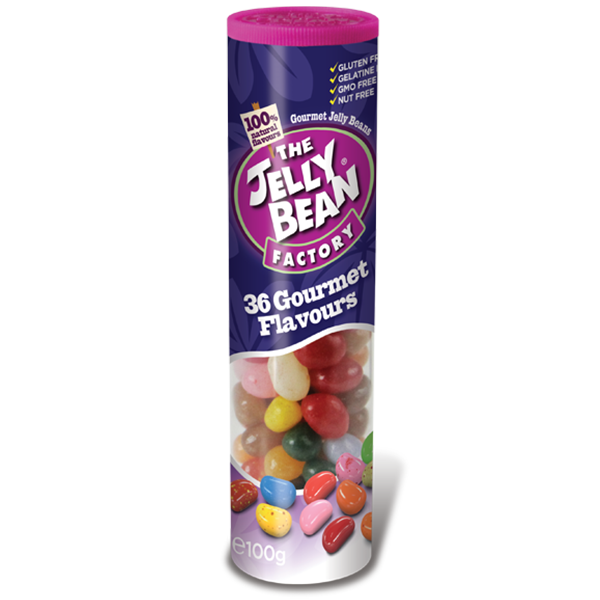 Jelly Bean Factory Gourmet Beans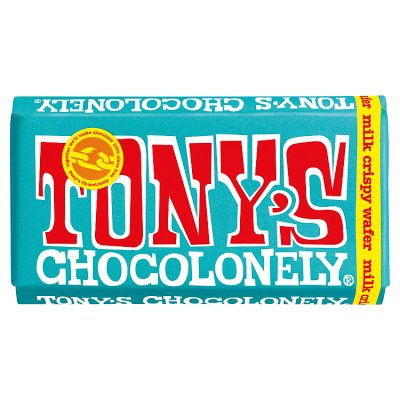 Tony's Chocolonely Milk Crispy Wafer
 12 Eggs, 10 different flavours. Tony's Chocolonely Egg-stra Special Egg Box
Do you want your gift to be even more special? Why not add our luxury white gift box with a choice of different coloured ribbons? Choose from white, red, pink, blue, and tartan, as well as special seasonal ribbons. They won't know what is inside until they untie that ribbon!