Beautifully wrapped,
thoughtful gifts
Send unique cuddlies personalised with your message
HOW TO ORDER YOUR CUDDLY
1. Choose your cuddly – search by animal, type, price or recipient.
2. Choose a grey, blue or pink message medal and write your message which will go on the back of the medal and be put around the cuddly.
3. Choose to add a gift box with different ribbon colours, add chocolate if desired, and we will beautifully pack and send your cuddly to make someone's day!
1
Choose Your Cuddly
From 'Congratulations!' to 'I'm Sorry', we
have soft toys for every occasion.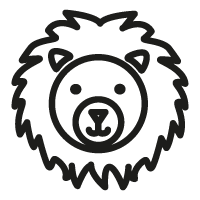 2
Make it Personal
Write a message and we will print it
onto our unique message medal.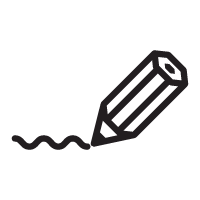 3
Delivered in Style!
We beautifully box and deliver your
cuddly.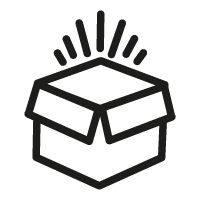 What Our Customers are Saying
Highly recommended and hard to resist ordering again!
From order to successful delivery, the whole process was seamless, the only problem being what delicious cuddly to order!
Michael Parmley
Beautiful cuddly Akita!
Beautiful cuddly Akita received in a lovely presentation gift box with personalised medal. Gorgeous.
Gillian Reid
A fabulous Kingfisher!
Fabulous Kingfisher cuddly which I sent to husband on wedding anniversary in March 2018. V high quality cuddly in terms of accuracy, colours , shape etc. Very impressed. Loved suggested message as well " "Been a flash of colour in my life" etc.
Sadina Bird
My son is going to be delighted thank you again xx
Ordered a friendly frog cuddly yesterday and received it this morning. Can not be more happy with everything from the communication and the teddy it's self. I ordered this to replace my son's star of the week mascot from school as his was taken from us while we was out. My son is going to be delighted thank you again xx
Joanne Marie Clare
Soooo cute and fluffy
Ordered a cute black lab puppy and it just arrived! Soooo cute and fluffy and a great present for a friend who recently lost her dog.
Hen Pritchard-Barrett
It's just adorable!
I was lucky enough to win a gorgeous cuddly hedgehog to give to my future mum in law, it's just adorable and she's going to love it! Thank you very much x
Gemma Lewin
Arrived very quickly!
Bought a cuddly black Labrador puppy for my Grandson and it arrived very quickly and he absolutely loves it. Its so cute!
Jackie Vallender
She arrived very fast and she is so soft and very sweet!
I won a competition to win Pippin the kitten - she arrived very fast and she is so soft and very sweet - children young and old will love thank you for my prize I have passed the word if anyone wants to send something non flowers this would be ideal xxx
Tracy Elliott
Pippin the kitten
Liven up your inbox with our newsletter!
The Soft Toy Gift Experts.
We are the perfect choice for those seeking soft toy gift delivery in the UK. We have a gift to suit any special occasion or any expression you could imagine, combine with this our personalised message medals, and you have a gift that someone will love.
So whether you are searching for a personalised bear, a quirky soft toy gift, or keepsake to share a memory, we have it covered at Send a Cuddly. Looking to add an extra sparkle to your gift?
We have extra items such as chocolate that can be added to your delivered gift order to make your celebratory gift even more cute and cuddly than you thought possible!
Don't have an idea of what type of plush or soft toy that you would like to send to a colleague or loved one? Have no fear we have set out our website in a logical way, that along with our own message suggestions, ensure that you send the present with the most thought attached.