Christmas is one of the busiest time for us here at Send a Cuddly, as more and more people discover the perfect way to gift loved ones. Whether you are seeking to send a thoughtful gift to a loved one across the country, or across the pond, you will find a wonderful choice from Traditional teddies through to colourful characters, helping you to convey your feelings in the softest way possible. Of course, many people opt to receive the cuddly themselves to present it themselves, or to leave under the tree. Whichever way you choose to send a cuddly, we have extra gift options ranging from keepsake boxes, to chocolate to energise and reinforce your seasonal greeting. If you haven't got a gift idea already, we have crafted this guide to help you choose a soft toy Christmas gift and message, that will warm the heart of the receiver, whatever age.

If you are seeking a more traditional Christmas themed gift to send, we have some wonderful festive themed examples to choose from.  Here are two of our most popular choices that we see being sent each year. Twit Twoo would have guessed that our Splendid Snowy Owl, would become such a festive favourite! Whether it's to tell someone they are such a hoot, that it's snow fun without them at Christmas, or that owl be missing you this year, our snowy owl is a very wise choice for gift givers!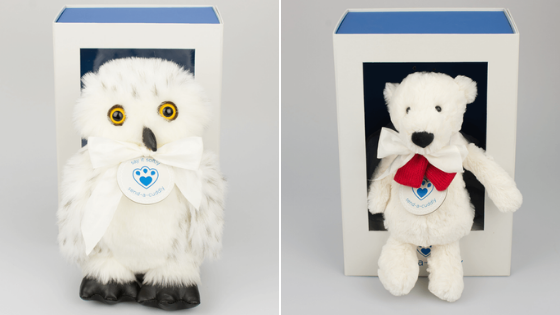 With his spotted red scarf, cute face, and your message displaying around his neck on our message medal, our Jellycat Bashful Polar Bear is a true heart warmer at Christmas. A super cuddly example of why the Jellycat gift company has grown such a wonderful reputation! All perfectly finished off with the extra inclusion of some of our yummy chocolate.
We have a new collection to choose from this Christmas, from the very stylish, elegant, and world famous  Steiff. With Teddy Bears and animals, in different, shapes and sizes, you will find some ultra-cuddly gifts.    
Steiff are famed for their Teddy bears, and we have some wonderful examples such as their five-jointed teddies, Elmar, Emilia, and the Steiff Classic 1920 Mohair Teddy Bear.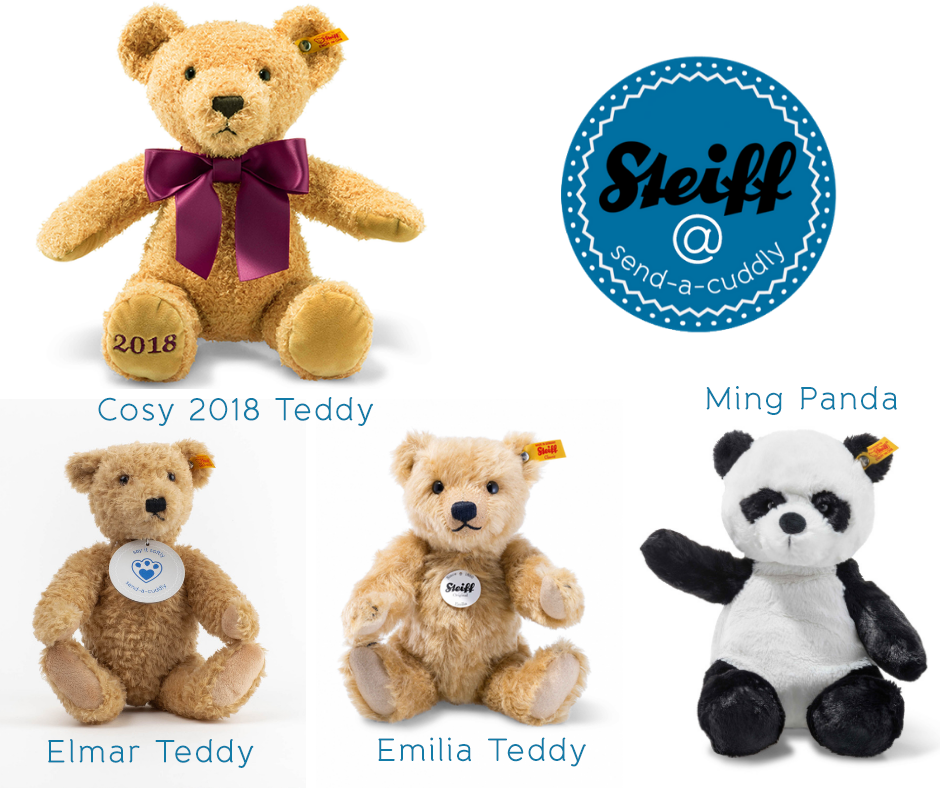 Those seeking a more budget priced Steiff 'bear'necessity, should take a look at their Cuddly Friends Collection which includes, Honey Teddy, Ming Panda, and Terry Teddy.
We briefly touched upon Jellycat at the top of our post, but being the colourful characters that they are, and perfect for gifting, we couldn't go amiss from showing you some shining examples for Christmas.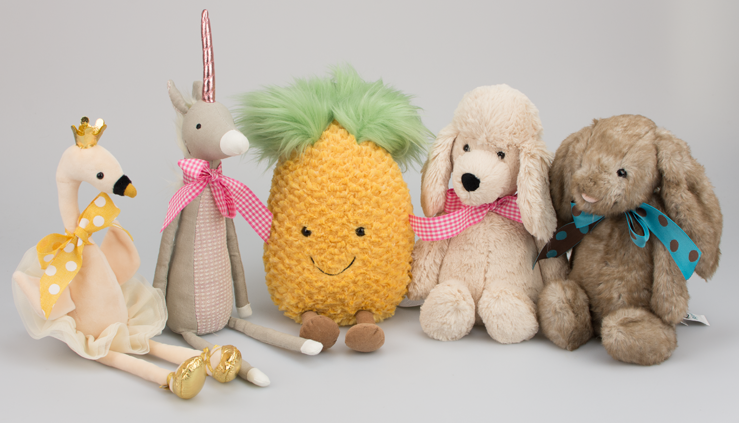 Our first Christmas choice for Jelly cat is their very impressive Starfish, it certainly sets a shining example amongst our cuddlies. Not only is our Jellycat Starfish extremely cute and cuddly, but also gives other Christmas stars a run for their money! So why not brighten up someone's stocking and let them know they're a star at Christmas!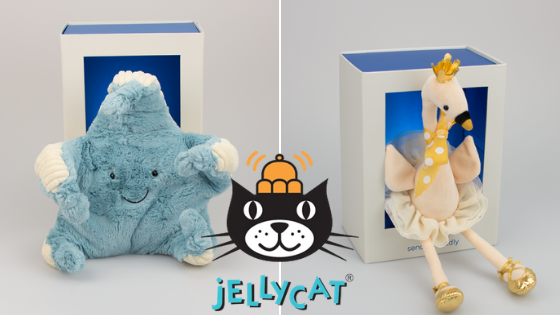 Our next Jellycat offering is their Fancy Swan, a regal gift that certainly won't rustle any feathers! Complete with a golden crown and shoes, it's a wonderful gift for all ages. Perfect for someone who will be swanning around for most of Christmas!
We couldn't mention our Christmas offerings without a mention of our extremely popular Giant and Large Bears! When a normal sized bear just won't do, our bears are perfect for you, and are a delivered gift that will be remembered for many years to come! So, if you want to tell someone you can 'Bear-ly' wait to see them at Christmas, or simply want to send a bear hug that will last forever, choose either our Large Brown Teddy bear who is an impressive 50cm tall, or our Giant Teddy that dwarfs all other gifts at 120 cm! Both perfect for sending with a personalised message on their message medal.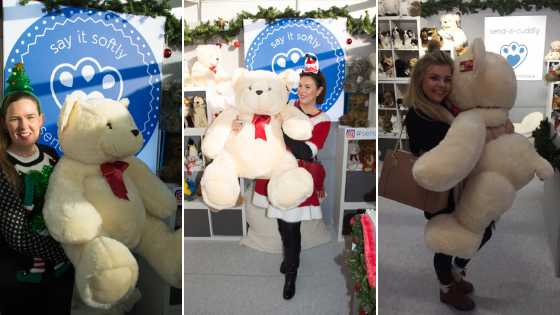 Boxing Clever!
Make your gift even more festive with our Christmas gift box. This year we have added a wonderful new Christmas wrapping option, that is perfect for whether you are presenting your gift in person, or having it delivered. Available for almost every cuddly, our Christmas gift pack is perfectly complimented with a red ribbon and a 'Don't open until December 25th' luggage tag. You can find this option alongside our window box.